Release, Re-Energize, Reset Retreat for Women Leaders and Entrepreneurs!
This is for you if…
You are ready to make a bigger difference in the World and step up your game… 
Join us for 3-days, May 8-10, 2020 in Jamaica!
The women in leadership and entrepreneurship face unique challenges, and many are becoming frustrated, stressed, not able to give of their best either personally nor professionally. What are some of the issues that have led to this situation? Here are some of the biggest contributors, and surprise! They are not financial!!!! So here's the PROBLEM:
In order to succeed, the majority of women end up 'playing' the business and career game according to the rules established by men – a game that is very 'left-brain' dependent, meaning based on logic and analytical skills. Women have learnt how to do this, but it is quite stressful as this is generally not a natural tendency which is geared more towards intuition and emotion. Essentially we are losing touch with the part of us that offers the pathway to playing an even bigger and better game!
Studies have shown that women have higher levels of anxiety than men in the work world. Researchers think this might come down to the highly sensitized female anterior cortex. A sustained high anxiety level has its own physical consequences…
Studies have shown that women's cortisol levels are two times higher than men's at work; and four times higher than men's at home! This naturally raises the likelihood of heart attacks and strokes for women.
Women's natural style of collaboration and processing by talking things out, reduces cortisol levels but often is not encouraged in the fast-paced man's world where decisions need to be made quickly to avert crises!
A large percentage of women are juggling family, work and personal aspirations, and are stretched thin attempting to take care of all the loose ends;
They end up living their lives at 'half-mast' unsure how to achieve the results they want in these important spheres of their lives and, at the same time, not lose themselves. They are out of their flow, blocked by negative feelings such as guilt and anxiety and limiting beliefs about their capability to make it all happen;
Women are looking to reconnect with their passion and purpose and want to be able self-actualize and contribute more to their families, communities and the world;
The world is crying out for a better balance between the masculine and feminine energies in order to make more harmonious, productive and happy societies.
Does this resonate with you? Are you a successful business leader or entrepreneur who is on the edge of burn-out? Do you live a very hectic and fast-paced existence, trying to balance your professional, personal and family life? Are you longing for a period of recalibration so you can reconnect with your purpose, redefine your goals, exhale and rejuvenate? Do you want to connect with a small, intimate network of similar women who want to make changes and have a bigger impact in your personal and professional life and extend your contribution to your community and world? If you can relate to this, then this Release, Re-Energize and Reset Retreat is designed especially to meet your needs! The Retreat targets local and international women leaders and entrepreneurs who are ready to recalibrate and reset, just like you!
What can you expect?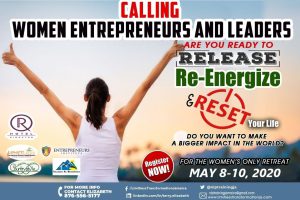 The Retreat is a 4-night inclusive package comprising single accommodation, daily breakfast and lunch, 3-day Retreat including all training materials and coffee-breaks during Retreat, Saturday dinner and tours and cultural evening!
Accommodation and Conference facilities are provided by the recently opened R Hotel in New Kingston. www.therhotelja.com
The 3-Day Retreat for Body, Mind and Soul, from Friday, May 8 to Sunday, May 10, inclusive, is designed to help women to regain access to their feminine power, rebalance their energies and develop the mind-set for success; through Neuro Linguistic Programming (NLP) and Time Line Therapy®.
The programme takes you through the following 4-step process:
Discovery! – discover or reconnect with the things that are most important to you

Elicit your values specific and discover if they are supporting you in moving towards your goals
Develop your personal vision and goal blue-print
At the Retreat in Kingston, Jamaica, you will experience the 3R process:
Release!

Remove incongruity Identify your core values and how to incorporate these into your personal life and/or business
Release old programming by learning key NLP themes and principles that will help you get in the driver's seat of your life!
Understand your own internal time machine and get rid of mental and emotional toxic waste and clutter including limiting beliefs/doubts, and negative emotions such as anger and guilt. Experience the power of Creating Your Future® techniques.

Re-Energize!

Spend time with like-minded professionals, network and share experiences
Feel the energy of being together in a close-knit supportive community that has your back and Coaches that support your progress
Experience the cultural history of Port Royal and explore the home town of the legendary Reggae icon, Bob Marley
revel in the gastronmic and musical delights that make our island so special and allow the island fever to re-energize your soul!

Re-Set!

Set your goals in alignment with your values and in a way that you can be sure you achieve them
Complete a group visualization session to ensure your future is compelling, motivating and exciting for you!
Learn techniques to keep you focused on the results you want!
Set-up 'accountability partners' to monitor and keep you on track
You will leave with a renewed sense of purpose, focus and energy, with a plan to use your unique potential for greater good!
Times: 09:00-18:00 Retreat sessions (except Friday morning when registration begins at 07:30 and Saturday afternoon when the Tour bus will depart at 14:00)

Cultural Evening & Tours – A cultural evening featuring a live Mento Band and dancing is planned for the evening of Sunday, May 10. Participants will have the opportunity to enjoy the cultural and natural attractions of Jamaica on Saturday afternoon with a stop at Devon House to sample their famous ice-cream, and then off to explore Trench Town, the home of the legendary Reggae Icon, Robert Nesta Marley (otherwise known as Bob Marley) ending with a tour of the infamous Port Royal, the 'wickedest city in the world' and playground of Sir Henry Morgan and the Bucaneers and dinner at the acclaimed Gloria's Seafood Restaurant (tours to be confirmed)
Accommodation and Conference Venue: 
The R Hotel, 2 Renfrew Road, Kingston 10, Jamaica. Enjoy single accommodation in the newly built New Kingston facility with roof top dining, lap pool and 24-hour gymnasium.

Who will facilitate the Retreat?
 Here is the line-up of experienced and certified presenters:
Elizabeth Terry, Trainer of Neuro Linguistic Programming (NLP), Time Line Therapy® and Hypnosis and Master Coach, Project Management Professional (PMP) and Wealth & Talent Dynamics Flow Consultant; assisted by:
Tanya Smith, NLP Trainer and Business Strategist
Diana McIntyre-Pike – Tours, Ground Transportation and Accommodation package
What is my investment?
Diamond Package – 4 nights single accommodation  (May 8-10 2020), daily breakfast and lunch, airport transfers, 3-day Retreat, including coffee-breaks, all training materials, dinner on Saturday and tours, Sunday Cultural Evening inclusive of light Jamaican refreshments – US$1575.00
Platinum Package – 3-day Retreat (May 8-10, 2020), daily coffee breaks and lunches,  all training materials, dinner on Saturday and Tours and Sunday Cultural Evening inclusive of light Jamaican refreshments – US$595.00
50% Deposit by April 1, 2020 to secure your seat
 Have questions? nlptrainingjamaica@gmail.com or Whatsapp/call 876-556-5177
Click here to Register now: http://limitlesstransformationja.com/coaching/release-re-energize-and-reset-your-life-and-career/
Facilitator Profiles: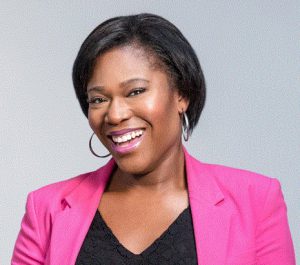 Tanya Smith has an eternal entrepreneurial spirit for educating and empowering others to build lifestyles and businesses they love. As a leadership consultant and change catalyst, she enables people to be successful leaders of their own lives.
She is a certified NLP Master Coach and Trainer and is   the CEO of Tanya Smith International, a personal and professional development company that provides training and coaching to leaders, corporates, entrepreneurs and individuals internationally. Tanya is also the creator of "Mind Your Own Business", a Start-up Program that educates people on how to make the transition from Employee to Entrepreneur.
She has over 20 years of experience working in the Financial Services Industries; with 10 years working in the Latin American and Caribbean markets in various leadership positions as a Coach, Trainer, Sales Manager and Performance Consultant. Tanya's many years of experience in facilitating mastermind programs for The Urban Financial Coalition in Toronto and participating in lead facilitator roles like the Pan American Leadership Impact Program for the 2015 Pan Am Games, has helped her develop a deep understanding of what it takes to motivate and drive the performance of people.
Clients are enlightened and liberated to be their authentic selves and master their natural talent and skills. Corporate leaders align with their innate talents and strengths, which allows them to engage more with their teams and create better results. Individuals tap into their passion and make it their business successful.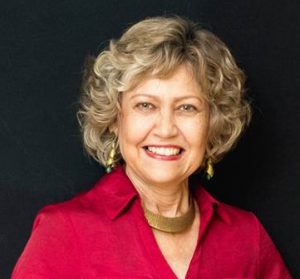 Elizabeth Terry, a proud Jamaican by birth and parentage, is passionate about healthy living, her spiritual development, "being the change you want to see" and helping to facilitate personal, organizational and societal transformation. She believes in the concept of sustainable development and living in harmony with Mother Earth and all its inhabitants since at our core, we are all inter-connected.
Against a professional background of training and development, in 2012, after becoming a Passion Test Facilitator, she made the decision to pursue training and certification in the field of Neuro Linguistic Programming (NLP), in order to help deepen her own transformation. This led her to the work in which she is currently passionately engaged – NLP training and coaching. She is a graduate of the Tad James NLP Trainer's programme, and is a certified Trainer and Master Coach of NLP, Time Line Therapy ® and Hypnosis recognized by the American Board of NLP, Time Line Therapy ® Association and the American Board of Hypnotherapy. She operates her own Coaching and Training Company, Limitless Transformation Coaching and Training Services Ltd. (www.limitlesstransformationja.com)
More recently, she joined the Roger James' Hamilton Entrepreneurs' Institute and is now a certified Flow Consultant, offering Talent and Wealth Dynamics Profile Assessments and De-briefs to help persons more effectively use their strengths to add value to their teams and businesses, find and maintain their "flow" and build productive and happy teams!
She is also a Commonwealth Fellow, sponsored by the UK government where she had the opportunity to deepen her NLP skills under the mentorship of Mark and Nicky Taylor of the Taylored Life Company Ltd. and to visit two NGOs there – the Prince's Trust and Changing Our Lives, both of which are focused on the development of young people. While she works with individuals and wants to contribute to Jamaica's socio-economic success through mind-set change, she has a particular interest in assisting in the transformation of youth using NLP.
A trained and certified project manager, she held the position of Director, Special Projects and Community Training Interventions at the HEART Trust, National Training Agency (of Jamaica) where she worked in various aspects of this field for 17 years. Within her portfolio was the development and management of over 80 Community Based Training projects island-wide as well as the major partnerships and projects under the Special Projects portfolio partnering with international agencies such as UNICEF, UNESCO and the EU. In 2008, she was awarded the prestigious Values Icon of the Year, for the Agency.
In a voluntary capacity, Elizabeth was the Founding Chair of the NGO, ICT4D Jamaica, a not-for-profit, established to promote the effective use of ICTs for national development in 2004. The organization was able to implement several ICT based projects through the garnering of funding support from various international and local partners.
She is the holder of a Bachelor's Degree in Spanish and French and an Executive Masters in Business Administration, both from the University of the West Indies.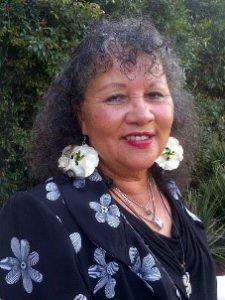 Diana McIntyre-Pike OD, BSc is a hotelier, Community Tourism Consultant/Trainer with a BSc degree in Tourism Management, Diplomas in Hotel Management, Tourism, Catering Operations, Marketing and a Certificate in Environmental Management where she studied professionally in Jamaica the UK and Germany.  She is President of the International Institute for Peace through Tourism (IIPT) Caribbean, Coordinator of the IIPT International Community Tourism Network and President/Founder of the Countrystyle Community Tourism Network. She has built the Villages as Businesses programme to empower member villages, through tour design, training, management and marketing support, to profit from community tourism,  Countrystyle Community Tourism Network has partnered with the University of the West Indies (UWI) Open Campus to provide support for Community Tourism Centres in Jamaica and the Caribbean region and given accreditation to the Community Tourism Hospitality Entrepreneurship 5 day training through the Countrystyle Academy for Community Tourism (ACT) which was recently implemented in Barbados and now resulted in the creation of the Barbados Community Tourism Network.
She has provided Consultant Services in community tourism to several Caribbean countries and Jamaican communities and organizations (including Island Routes)– the main ones being : Dominica, St. Eustatius, Antigua, St. Lucia, Grenada, Anguilla, Barbados, Trinidad, St. Vincent and South Africa. This has resulted in several community tourism networks being established and partners for Countrystyle and the Villages as Businesses programme  She has assisted the Organization of Eastern Caribbean States (OECS) in presenting over 40 niche markets in community tourism for 10 Caribbean countries which included mainly ecotourism, cultural heritage tourism, health and wellness tourism and agritourism.
She has created the marketing arm for community tourism Lifestyle Experiences in Jamaica and the Caribbean region called Countrystyle Caribbean Vacations and Tours (COCAVAT).
Her over 44 years of pioneering services of Community Tourism internationally have garnered widespread recognition, including Virgin Holidays` Award for Best Overall Personal Contribution to Responsible Tourism (2008), Jamaica's Order of Distinction (OD) (2009), the National Association of Jamaicans and Supportive Organizations (NAJASO) President's Distinguished Service Award (2011) and IIPT's Lifetime Achievement Award (2013). Through the Women's Bureau of Jamaica, she was one of 50 women receiving the 2012 International Women's Day Award. Islands Magazine selected Countrystyle for one of its 2007 Responsible Tourism Awards and featured the Community Experience packages among the world's top 20 Responsible Tourism offerings. In August 2016 she was given a Community Tourism Activist Award by the African Diaspora Tourism Network Atlanta and inducted into their Hall of Fame.  She was appointed as the Pan African Cultural Heritage Tourism Ambassador for the Caribbean by National Cultural Heritage Tourism Centre's Rev. Dr. Eugene Franklin Florida USA. She is a co-founder of the African Community Tourism Network together with the Countrystyle Community Tourism Network/Villages as Businesses and the IIPT International Community Tourism Network. She recently received a Global Tourism Award from the Wheatle Peart Branding organization Chicago.  She is celebrated 40 years of community tourism in 2018 which was branded community tourism by both Desmond Henry and her in 1978 with Treasure Beach and Mandeville paving the way  – the IIPT declared 2018 as it the International Year of Community Tourism and Peace in collaboration with Countystyle/Villages as Businesses and branded Jamaica THE HOME OF COMMUNITY TOURISM which is now joined by the Caribbean.