NLP Master Practitioner Certification
International NLP Trainers, Mark and Nicky Taylor, are delighted to be working with Elizabeth Terry and Limitless Transformation to bring the most innovative and World Leading NLP Master Practitioner Training to Jamaica!
Mark and Nicky have an outstanding reputation for NLP knowledge and expertise and their Training Company, The Taylored Life Company (www.thetayloredlifecompany.com) is recognized as being one of the leading NLP Training Companies in the World with a reputation for Excellence.
Are you going to be part of this innovative, advanced, groundbreaking Training?
This is the first Accredited and Certified NLP Master Practitioner of this kind to ever be delivered in Jamaica, so you can be a part of history!
So, if you are looking for:
The Ultimate Personal Development experience
A programme to develop and enhance your Leadership and Management skills
The ability to increase your Effectiveness and get outstanding results in your work environment
A way to improve your Communication Skills to be the best in any environment or situation
A set of Practical skills, which show you step by step how to get the results that you want
The skills and knowledge to create Lasting and Effective Relationships that work
A set of Qualifications to change direction in your Career
A framework to give you Direction in your Life
…THEN THIS IS THE TRAINING FOR YOU!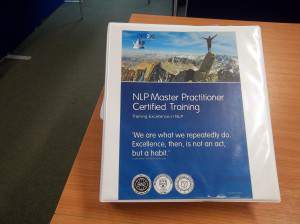 Upon completion of this Training, you will be Certified as a Master Practitioner of NLP, Time Line Therapy®, Hypnotherapy and as a Master Coach.  You will also learn how to utilize the invaluable Coaching Tool – Clare Graves Values Systems Thinking. All of these Trainings surpass the World Class certification standards of and are accredited to the American Board of NLP, Time Line Therapy® Association and American Board of Hypnotherapy.
Not only will this Training allow you to break through the limitations that currently hold you back, it will give you the skills to take your expertise to a whole new level.  It is also guaranteed to expand your thinking as you learn advanced Mind Technologies which will change the way that you see yourself and the World around you; a winning combination for creating a better life for yourself and others and a must for those who want the leading edge in Business and Organizational Development.
This NLP Master Practitioner Training is taking place in Kingston, Jamaica, May 20 to June 3, 2018. For those of you who will be coming from overseas to attend this programme, just imagine yourself, on the beautiful island of Jamaica, spending 14 days at this idyllic location; Kingston, the home of Bob Marley, varied cultural expressions and next door to the Blue Mountain National Park is the perfect location to expand your Mind. The programme schedule allows you a bit of free time to visit nearby attractions or stay a bit longer and travel to Ocho Rios, perhaps best known for Dunns River Falls and other amazing tourist attractions, just over an hour away or venture out to Montego Bay or the 7-mile strip of white sand beaches in Negril!
The Training is being delivered over a 15-day period, in two modules of 7 days, with a day off in between to enjoy the delights that Jamaica has to offer! Pre and Post training tours can also be arranged as well as assistance with arranging accommodation.
During the 14 days, of training, you will be advancing the knowledge that you gained as an NLP Practitioner. As all Practitioner techniques are reviewed during this NLP Master Practitioner Training, this is the ideal way to refresh your knowledge before your skills are taken to a new level of Mastery.
You will be fully supported and coached during the Programme to ensure that you are the most skilled and knowledgeable in all techniques. You will leave the Training feeling confident and competent in putting your new skills straight into practice in whichever context you choose enabling you to instantly gain results in your own life and with others.
Under each of the Certificate headings, these are just some of the exciting subjects that you will learn during your NLP Multi Certification Master Practitioner Training: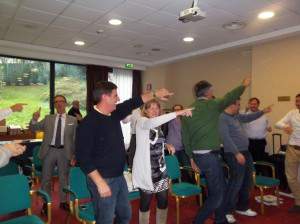 NB. Persons who are not already certified in the Practitioner Level NLP, Hypnosis, Time Line Therapy ® and Coaching, will have the opportunity May 7-15 to achieve these certifications at an additional cost. Contact nlptrainingjamaica@gmail.com for further details!
All this and much more in just one Training!
As this is the first Training of its kind in Jamaica, places are limited and very much in demand, so we suggest that you take action today to secure your place with a 50% deposit of US$1750.00 Register here now 
If you don't have all of the qualifications covered in this Training at Practitioner level and would like to join us for this exciting Master Practitioner Training, then please get in touch with Elizabeth Terry by calling 876-556-5177 or emailing nlptrainingjamaica@gmail.com and we will find a way to help!
Training Dates:           2018 May 20 – May 26 (first module); May 28 to June 3 (second module)
Training Times:          1pm-8pm daily; except for Day 1, 9:30 am – 8:00 pm
Venue:                             Mayfair Hotel, Kingston, Jamaica
CLICK TO REGISTER AND TO GET ADDITIONAL INFORMATION
This programme is guaranteed to exceed all your expectations!
About Mark & Nicky Taylor
Mark and Nicky Taylor are Consultants and Internationally Certified Master Trainers in NLP and associated subjects with over 20 years experience in Training and Personal Development.  They own a Training company, The Taylored Life Company delivering Trainings in NLP, Time Line Therapy®, Hypnosis and NLP Coaching both in the UK and Internationally.  They also design and deliver bespoke Trainings for Individuals, Companies and Organizations to enable them to achieve specific outcomes.
They are different to many other companies in their field in that they don't just train a set of techniques. They give people the mind-set of how to use all of the techniques in the context that they wish to gain success and achieve excellence for the future so that they become self-empowered.
Mark and Nicola also offer Executive and Personal Coaching, assisting individuals to achieve their life and business goals using the same Mind Technologies that they train to their delegates in their Training Courses. They coach individuals to success in a diverse range of areas such as phobias, confidence issues, weight loss, stop smoking, depression, anxiety, career choices, relationship coaching, business coaching, executive coaching. Their experience is extensive in every aspect of Human Potential and Performance. In fact, they are so sure of their success that they offer all of their clients a guarantee that they will achieve the outcomes that they want!