NLP Magna Code Practitioner Certification Programme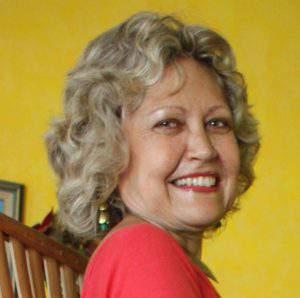 "NLP may be the most powerful vehicle for change in existence today." Modern Psychology Magazine
NLP or Neuro Linguistic Programming shows you how to use the language of the mind to programme yourself for lasting success and happiness. Transform your thinking, change your behaviour, your results and your life!  In this programme I will show you how to do this for yourself and others, as a coach.
Who should register now?
Anyone wanting to fast track their personal transformation and /or positively impact the lives of others such as, wellness and life coaches, HR professionals, medical practitioners, youth workers, business consultants, educators, entrepreneurs and therapists
The Foundation of NLP
The fundamental beliefs of NLP focus on your ability to take control of your life by applying knowledge and tools that allow you to identify and make the appropriate connections between your mind, your emotions and your behaviour to get the results you want! It is a model of how people learn, communicate and transform themselves.
The unique 12 ½ -day programme is offered in four modules which can be taken separately over a 4 month period. Here are some of the key things you will learn in the NLP Magna Code series:
Module 1: Magna Mind Code: 3-days
Introduction to NLP

How the Brain functions and the Mind works!
NLP Themes – Profound knowledge of human behaviour
Pre-Suppositions of NLP – Beliefs that empower!
 2.   Sub-Modalities – Your Mind's Secret Code!
Discover the inner coding mechanism of your brain and take control of it
Get rid of unwanted behaviours (like eating the wrong foods, or biting your nails)
How to modify your disempowering beliefs
How to change unresourceful emotional responses using a SWISH Pattern

Language Patterns – Artful and Purposeful Use of Language

How to discern the deeper meaning behind the words that people use
Customize your speech to match each individual and achieve instant acceptance and communication
How to use abstract language to achieve instant agreement and induce trance easily
Challenge and overcome objections easily
How to assist someone in changing their mind

Anchoring – Control your Feelings and Your State of Mind

How to be in charge of your emotional state and not be controlled by it
How to set up a personal trigger or stimulus which can move you in the direction you want to go
Discover how you can rid yourself from an undesired response to a past or present trigger (like someone's voice or hearing someone's name)
Get rid of procrastination forever!
Module 2: Magna Results Code: 3 ½ -days
Principles for Achieving Your Goals!

The difference between goals you achieve and those you don't
How to set goals and be sure you can always achieve them
How to ask questions so that your goals (and someone else's) goals become clear and specific

How to Create Instant Rapport with Anyone

Be able to instantly get into mutual understanding with anyone you choose
Increase your ability to discern body language and its true meaning
How to use your body postures and gestures so that people unconsciously associate positivity with you
Build rapport even with your voice and through written communication

Representational Systems – The Meaning and Power of Your 5 Senses

How our 5 senses are represented internally to the nervous system
Discover how what we see, hear, feel, smell and taste influence our physical response (even if we are not conscious of the process)
How to match people's preferences in their use of the 5 senses to build mutual agreement
How eye movements reflect a person's real thoughts
Use eye patterns to increase flexibility, creativity and learning

Strategies – The Sequencing of Internal Processes for Results

How to control your mental sequence of internal processes to create specific results every time
Discover and learn how to use how people buy things (decision making strategy) from just watching their eye movements
How to sell based on your client's strategy rather than yours for a more successful outcome

NLP for Business – How to Use Techniques for Business Success

Discover how to use NLP for effective planning and conducting effective meetings
Effective and ethical sales techniques to increase sales and customer satisfaction
Learn how to negotiate win-win deals and agreements
Module 3: Magna Mood Code: 3-days
Time Line Therapy ® Practitioner Certification Training

Gain total control of your life – move through yours and others internal blocks

Eliminate negative emotions, beliefs and decisions
Make the right decisions
Get to know what you really want
Get motivated and stay motivated
Create the kind of future you really want

Understand your own internal time machine and how it creates your future
Use S-M-A-R-T criteria for making your goals come true
Learn how to visualize your future so it's more compelling, motivating and exciting for you
Parts Integration – Eliminate Internal Conflicts

How to stop inner conflicts
How to move beyond "I want this, but I'm not sure"
Have all your inner 'parts' agree with each other
Module 4: Magna Coach Code: 3-days (Pre-requisites are Modules 1, 2 and 3)
Learn the NLP Model of Therapy
How to do an Intervention
When to coach and when NOT to!
Additional tools and techniques including the basics of Hypnotherapy including its history, hypnotic patterns and Ericksonian Inductions
Allows you to increase your coaching results and receive certification as a Hypnotherapist if you choose
How to start your coaching business
NLP Open –Book Exam
Final project/demonstration of techniques
Preparation for the NLP Magna Coaching Code Module and Completion of NLP Practitioner Certification
 To prepare for this cap-stone NLP Practitioner Certification module, participants will have completed the first three Magna Code workshops. Upon registration for the Magna Coach Module, you will also get access to additional support for the successful completion of your certification through an audio recording prepared by one of the foremost international NLP training companies, Tad James Ltd. (www.nlpcoaching.com) with whom I trained as a trainer. You will also receive two books, Time Line Therapy® and the Basis of Personality and the Magic of NLP Demystified, so you can read and listen at your own pace prior to the final training module, then attend the training and do your open book exam to finish your course of study. You will have ample opportunity at the training to clarify any areas and to demonstrate your competence in any of the techniques.
 YOUR INVESTMENT:
 NLP Magna Code Practitioner Certification Training
The Magna Mind Code, Magna Results Code and Magna Mood Code (Modules 1,2,3 respectively) each cost US$595
The NLP Coaching Code cost is US$1295 (price includes 18-Hour NLP Practitioner Audio Program (valued at US $895),
Time Line Therapy® and the Basis of Personality (book),
Magic of NLP Demystified (book) and Course Manual
Total Training Cost – Regularly: US $3,180 – Register for all four modules within a six month period and receive a 15% discount ——–
Payment Plans Available and payment by Credit Card after deposit payment
Group Discounts Available
Includes a one-time $100 Certification Fee
Participants who successfully complete the programme will earn 4 internationally recognized certifications by the American Board of NLP, American Board of Hypnotherapy and the Time Line Therapy ® Association: NLP Practitioner, NLP Coach, Practitioner, Hypnotherapy and Time Line Therapy Practitioner ®. (additional membership fees apply)
This training meets the internationally established standards of the American Board of Neuro Linguistic Programming, therefore your certification has worldwide recognition. It is also approved by the Time Line Therapy® Association and the American Board of Hypnotherapy.
Please note that in order to be certified, Practitioners are required to:
Successfully demonstrate at least two NLP techniques on Demo Day
Complete a written test (open book)
 About the Trainer
Elizabeth Terry, of Limitless Transformation Coaching and Training Company Ltd. (www.limitlesstransformationja.com) is a ABNLP certified NLP Trainer and Coach, Time Line Therapy® Association certified Trainer and ABH certified Hypnosis Trainer. She is also a certified Passion Test Facilitator, speaker and expert in personal development conducting coaching, workshops and trainings to help persons become successful by developing their full potential. Elizabeth has over 20 highly successful years of project development, management, consulting and training experience in the tourism and human resource development fields.
Reserve your seat right away to ensure your participation!
Dates for 2017:
Module 1: Magna Mind Code: February 17, 18, 19
Module 2: Magna Results Code: March 17, 18, 19
Module 3: Magna Mood Code: April 7, 8, 9
Module 4: Magna Coaching Code: April 28, 29, 30
Enroll now by emailing: nlptrainingjamaica@gmail.com or call 876-556-5177
 How can you use NLP applications?
Business and Personal Coaching
All Modes of Business including Sales and Communication
Learning and Educational Coaching
To Create Change and Growth on a Personal Level
Therapy and Relationship Coaching
 Here's What Some of my Students are Saying About the Programme…
Matthew, Clinical Psychologist
"Doing the NLP and Timeline therapy course has completely changed my way of looking at the world and my own life! The best way to describe this is like a refreshing view of possibilities, where challenges or obstacles are things you tend to see through and so because you can see through them they no longer intimidate you as much. NLP and Timeline therapy has helped me set goals in a whole new way and anchor these goals in my future in such a way that they're already MINE! And, would you believe that since completing the program almost one year to-date 90% of the goals I have set (some which at the start appeared very far-reaching) are all MINE! I am living now a path that I chose and realizing how much personal control I had all along is amazing.
It's excellent if you want to become an even better version of the person you already are. No matter how great you think you're doing it now…with the NLP way you could be doing it better.
If you have been struggling with negative emotions such as anger, sadness, fear, hurt and guilt for too long and you're sick and tired of it. Change it by immersing yourself in this course.
If you work with persons to change their outcome in some way, whatever way, NLP has a myriad of tools that can help to smooth out and accelerate the process in a number of ways.
If you have goals that you constantly renege on, NLP will show you why that happens and then teach you how to create the future that you want. It sounds ridiculous, but this is one time that I can say ridiculous is real."                                         
Paulette, Lecturer
"The NLP course has had a transformative impact on my life. It offers me tools for an improved way of being, for functioning more effectively in the world and for facilitating similar processes in others"
Stella, Wellness Practitioner
"I would highly recommend and encourage anyone who is interested in this course to sign up with Elizabeth Terry. I have found her to be a wonderful teacher, she presents the class in a way that is easy to follow and is endlessly patient as we slowly grasp the information. She also makes learning fun and has encouraged us to participate to the fullest"